I'm back in the UK, jetlagged and discombobulated but very happy. Waiting for me in my stack of post was this:
It's the new Hungarian edition of Crawlers, translated by Zubovics Katalin and published by People Team Millennium under their Pongrac imprint as a very handsome hardback. I particularly like the font the publishers chose in the text for the clock that ticks towards doom all through the story, and the cover pic strongly reminds me of one of its original inspirations – namely this: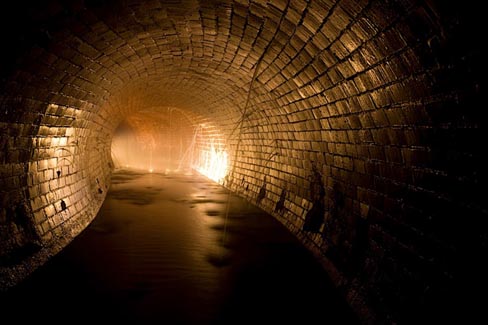 London Bridge Sewer, by Steve Duncan. To see more astonishing images from his explorations click here.
I'm always delighted and thrilled and amazed when my work is translated into other languages, but I'm all those things and more right now because this is the first time this has happened for Crawlers. Here's hoping Maszkak finds hordes of Hungarian readers – and horrifies them. HEE HEE HEE!