As I suspect is the case with most writers, the question of author photos has been, for me, a vexed one. My ten years working in a bookshop gave me strong views on what not to do: booksellers take great delight from jacket pics that are vain and pretentious. But what to do instead?
Since my publication debut in 2006 I've been using a selfie I fondly call 'half-headed me and my evil eyeball.'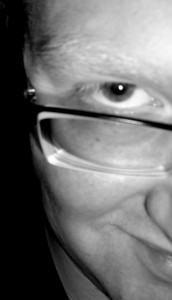 It was partly inspired by this shot of one of my heroes, Alan Moore: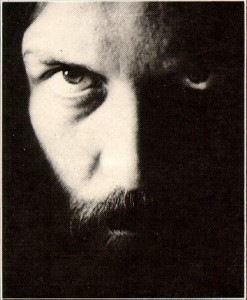 As I explained at my school events, it also came from the hypothesis that if young readers saw my whole head it might put them off my books. ;p
I took the pic myself, treated and cropped it on my computer and thought the problem solved. However, as became apparent in the years since, it wasn't. Repeated requests from schools, libraries, festivals and other interested parties for something 'less arty' and in higher resolution persuaded me at last that a rethink was required.
I'm lucky to know a photographer called Sylvie Joly, aka The Opsimath, whose work I think is fabulous. I contacted her, and here's the result:
(Click for full size)
See that looming shadow, past my shoulder? It's a Chinj from my book The Black Tattoo, beautifully knitted for me by my friend Elaine. This pic below was my second choice: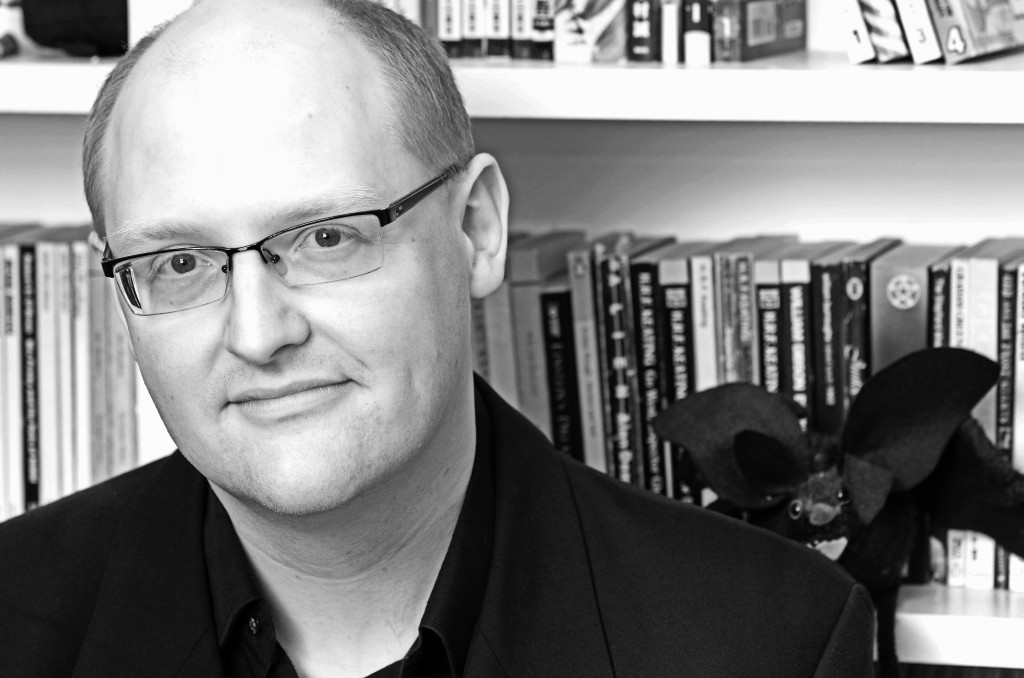 Thank you, Sylvie!