Who is Sam Enthoven?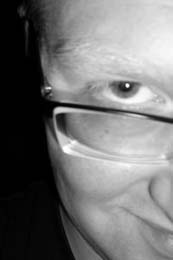 SAM ENTHOVEN writes fantastical action thrillers for young people.
As well as MY NAME IS O, three longer books by Sam have been published so far. You can find out all about those at their websites: just click on their titles at the bottom of this page.
"Write the exact book that you yourself would be thrilled to read," bestselling author Lee Child once said. That's still the best piece of writing advice Sam's ever heard.