Back to Asakusa on Friday night, to see a bit of the Sanja Matsuri.
The big crowds hadn't formed yet, so we caught all the close-up portable shrine action we could wish for…
…plus a bit of traditional music.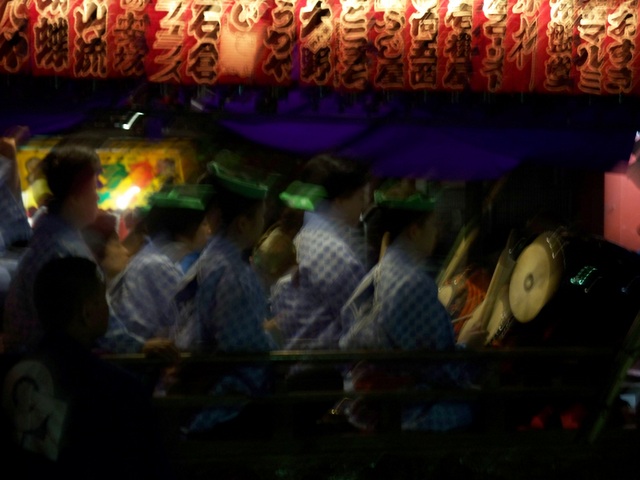 I hear each shrine weighs about a ton. Carrying them…
…is clearly a deeply serious business.