The time has come to say goodbye to Trapped By Monsters. For the four years the blog was active my part in writing it was, for me, an absolute hoot. One of the things I loved about TBM was that it gave me the chance to do what I miss most from the ten years I worked in a bookshop: recommending books.
From now on I'm going to do that a little differently. 😀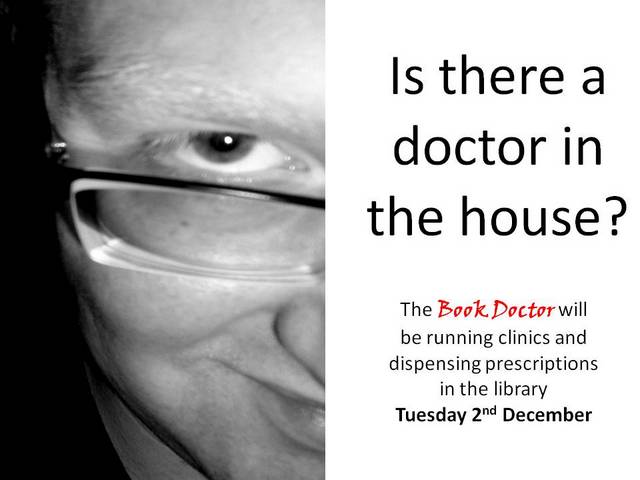 On Tues Dec 2nd I make my first official visit to Alexandra Park School as its Patron of Reading. In place of what I normally do at my school events I'm going to be working as a Book Doctor. Over the course of the day I'll be taking appointments with individual students from the school's Year 8. We'll discuss what each student likes and dislikes. I'll then 'prescribe' a book recommendation specifically for that young person.
I believe that the right book at the right moment can make someone a reader for life. The Patron of Reading scheme is, for me, another chance to put that belief into action. Over the coming months I'll also be recommending more books here on my own blog as another part of my role. Meanwhile, though TBM will soon be gone, you can find all the recommendations I made there on the reviews page of my LibraryThing profile.
Goodbye, Trapped By Monsters. I'd like to take this chance to thank all the awesome authors and artists with whom I shared the caves and everyone who came to visit us.
Best wishes and power to your reading tentacles,
Sam